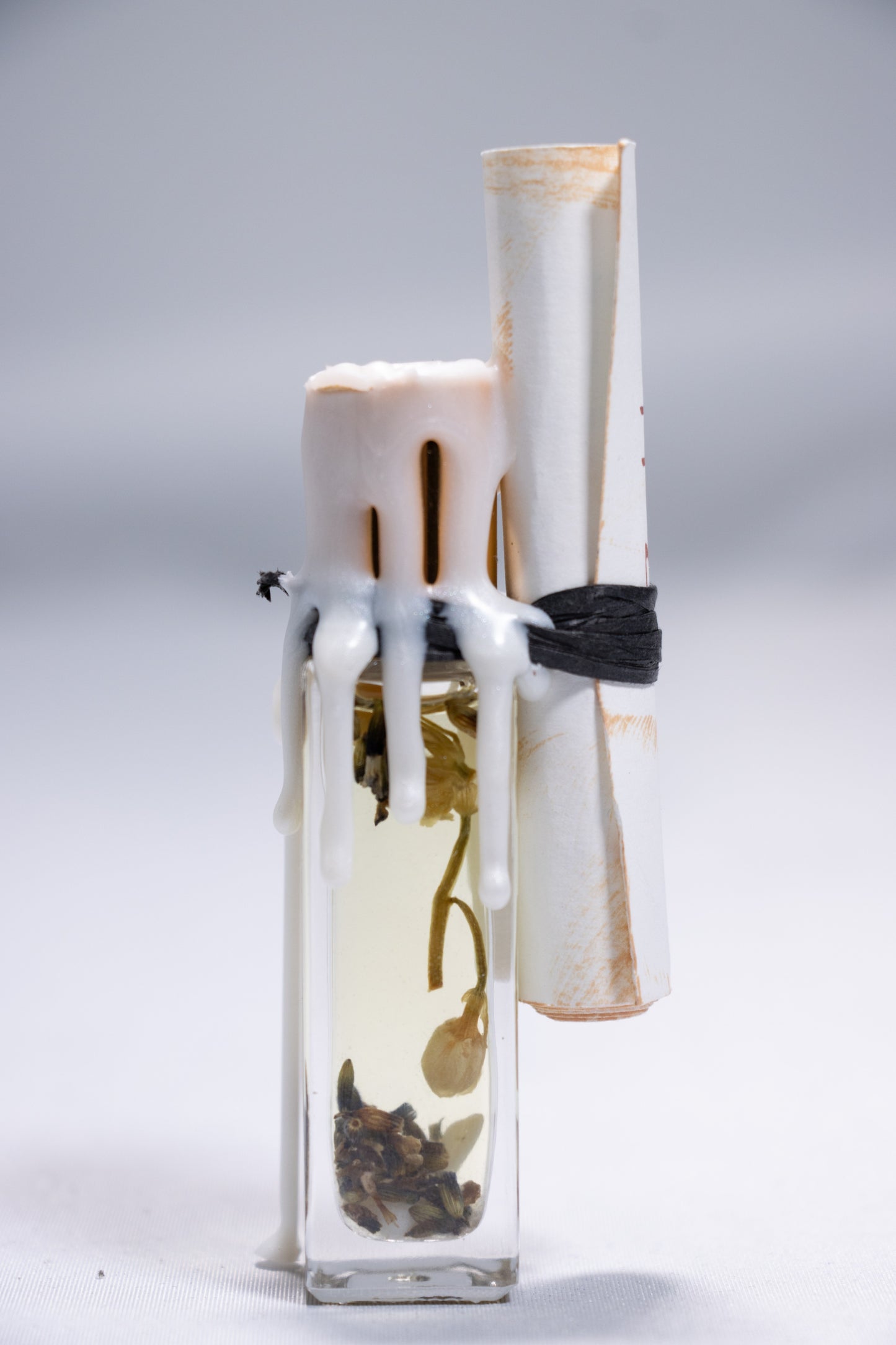 Redolence By The Prickly Thorn
Rollerball
Regular price

$25.00

Sale price

Unit price

per
Description
Details
This oil was crafted for the gardenia lovers.

Some of the key notes include green foliage, rosewood, black pepper, geranium, orange zest, and freshly rained on gardenia.
Look closely, there's crystals inside of the oils!
Redolence is sprinkled with a bit of Mother of Pearl. Pearls promote divinity, grace, and childlike wonderment. It is ruled by water therefore it has cleansing properties that can eradicate fears and anxiety. Pearls also represent opulence, confidence, and wealth.
Placing crystals inside of these perfumes invokes a certain feeling well beyond the physical senses. Each crystal was carefully researched to best match the aroma & energy each oil embodies.

Fragrance Flowers: Jasmine Buds and Lavender

Each oil from The Prickly Thorn collection comes with a secret scroll.

---
All oils are hand-brewed, vegan, and alcohol free. Every concoction is made from organic coconut oil, body-safe fragrance oils, and vitamin E for preservation. Each fragrance note was carefully blended to help ignite the corresponding positive intentions that each potion possesses.

Guaranteed Safe & Secure Checkout